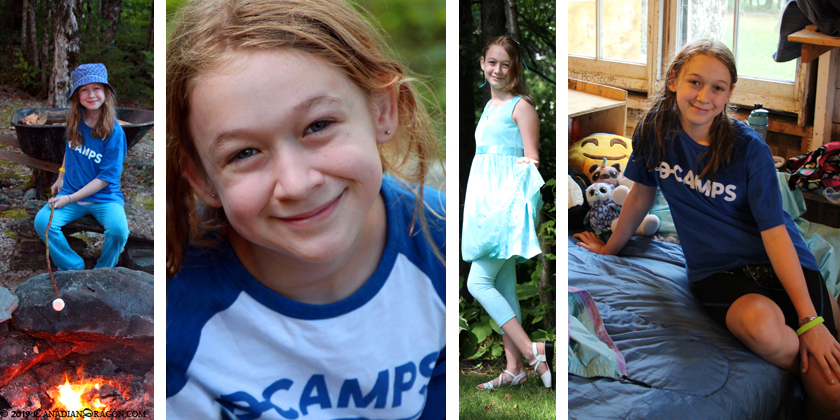 When our daughter, Chloe, was only 18 months old, she was diagnosed with Type 1 Diabetes, an auto-immune disorder where some of her own white-blood cells attack and destroy the beta cells in her pancreas that create insulin. So unfortunately this has become a large part of our life now as we constantly balance blood sugars, insulin, carbs, and activities. I don't think I have had a solid night's sleep now in twelve years as I get up every night (at least once) to check Chloe's sugar- and she was only a baby when she was diagnosed, so I was already getting woken up because of that!

While there have been many advancements in technology to help manage type 1 diabetes, the actual treatment hasn't changed since it was first discovered in 1921...insulin must be injected into the body (via needles or an insulin pump) for each meal. Although insulin pumps and CGMs have come a long way, what I really would like to see some day is an actual cure!

It's been over ten years since Chloe was diagnosed, and while some things have changed, much as remained the same. Chloe must still check her sugar many times a day (up to ten times) and every three days she needs a new site change for her insulin pump. Just this year a new insulin pump has come out that works with a CGMS as a closed loop system, which is pretty amazing, but the CGMS sites are VERY expensive and not covered by insurance...plus they are yet another site that must be inserted under the skin every six days (and the insulin pump is every 3 days.) These site insertions are painful (it is a needle inserting a canula under the skin, after all) and although it's amazing we have come this far, I still hope for a real and true cure, where Chloe and all the other people living with Type 1 Diabetes can actually live normal lives without constant needles and 'robot parts' as well call them.

In the meantime, we just keep on managing as we have. I won't deny that I have "diabetes burn out" and it seems like those three days between site changes go by too fast, and where one week we will be battling high blood sugars, the next thing we know it is a week of lows.

So we hope and pray some day for a real cure- in the meantime, I will never stop being a Type 1 Mom, regardless of how big, mature, and independent my 'little baby girl' gets.