"Saying Hello," 2004

Return: To Photo Thumbnails View


Previous: "Beach Sunset"
Camera Used:
Canon AE-1 (Manual)
Lense Used:
Vivitar 100-200mm
Film Used:
Kodac Max 400 ASA
Next: "City Lake Sunset"
"Saying Hello"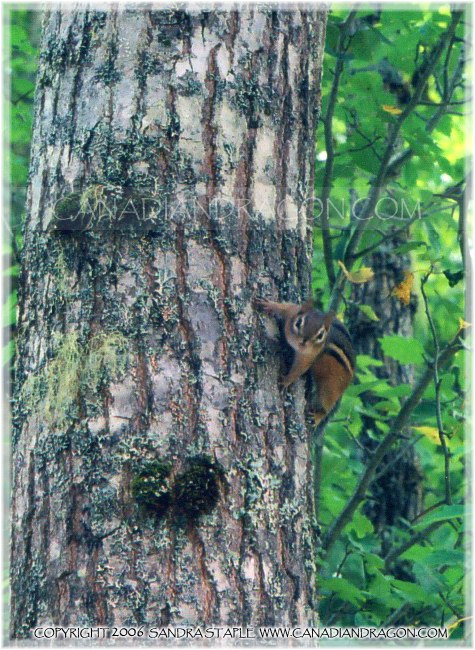 Here are some photographs taken across Nova Scotia from the Baddeck Highlands, the Eastern Shore, the La Have River, and even right within Halifax. I have tried to capture the spirit and color of all four seasons within Nova Scotia.
These color photos were taken using my Canon AE-1 (Manual) with various lenses such as Canon 50mm, Vivitar 100-200mm, and Canon 28-70mm.
I try to keep the scans and photos on this page as close to the actual colors in the original pieces as possible, but some variation may occur depending on your monitor.
Please do not use this photo without my permission! I do allow some website and personal use of these images as long as my copyright is not removed. Please see my
Frequently Asked Questions Page
or
Copyrights Page
for Terms of Use.
If you are interested in purchasing some artwork, you can see a list of available pieces at:
The Canadian Dragon Store
Return to Scenery & Wildlife Photography Thumbnails Gallery View